The expert magazine of Ostrum AM
Read our market review and find out all about our theme of the week in MyStratWeekly with our experts Stéphane Déo, Axel Botte, Aline Goupil-Raguénès and Zouhoure Bousbih.
This week :
Topic of the week: A peek at the yen weakness
The sharp decline in the yen to 125 fuels expectations of currency intervention by the Japanese MoF;
The yen no longer acts as safe haven;
The yen is deeply undervalued with the real effective exchange rate 31% below long-term average;
Yield targeting adds to yen weakness as the BoJ steps up bond buying with 10-year JGBs near 0.25%;
Deeply negative carry and short speculative interests point to downside risk in the near term.
Market review: Biden aims at cheaper oil
Biden taps SPR to help crude prices down;
Euro area inflation hits record high 7.5% in March;
Yields dip as credit spreads ease ahead of quarterly close;
Sovereign spreads well behaved in otherwise volatile markets.
Chart of the week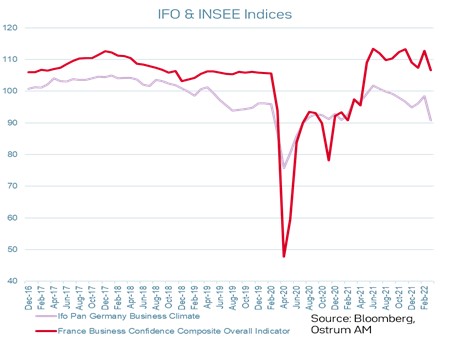 Whilst PMI surveys in France (54,7; -0,1pp) and Germany (56,9; -0,7pp) proved resilient in March, the message from national surveys was more downbeat.
The IFO index plunged in March and is now fully 10 points below its long-term average. The INSEE gauge lost 6 points last month although the institution stopped just short of validating a turning point. Contrary to PMIs, national indices include expectations in their headline indicator. New orders, higher input prices and supply chain issues may nevertheless bring down PMI readings in months ahead.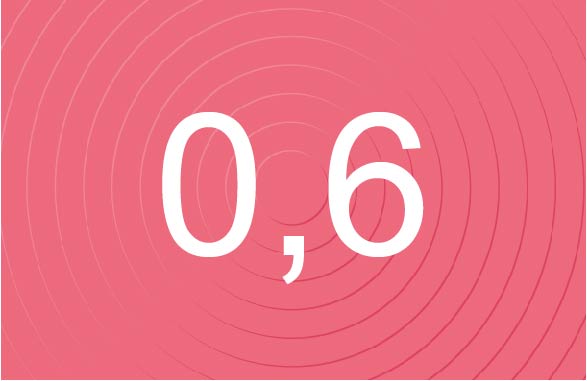 Figure of the week
The percentage of the Euro area IG credit index with negative yield.
The proportion was 49% last August.