The expert magazine of Ostrum AM
Read our market review and find out all about our theme of the week in MyStratWeekly with our experts Stéphane Déo, Axel Botte, Aline Goupil-Raguénès and Zouhoure Bousbih.
This week :
Topic of the week: The Fed's QT: walking a tight rope
High inflation forces monetary stimulus withdrawal with rate hikes and balance sheet reduction;
Quantitative tightening of $ 95 billion per month looks set to begin in May, according to Lael Brainard;
As Fed walks back from Treasury markets, term premiums will have to increase to lure investors in the context of sizeable public deficits;
Cutbacks in MBS holdings may require outright sales given reduced refinancing activity as mortgage rates increase. There is a risk of financial instability as the Fed steps on the brakes.
Market review: Hawks flying high above markets
Fed: four 50 bp hikes until September?
Brutal curve flattening;
Tech stocks under pressure from higher yields;
Credit spreads widen as fund outflows continue.
Chart of the week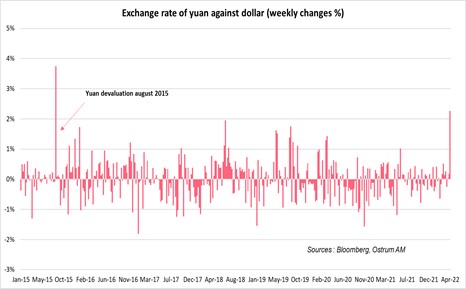 This is the biggest weekly drop in the yuan against the dollar since the August 2015 devaluation. The announcement of the extension of strict containment measures in China this weekend, and in particular in certain districts of Beijing, further deteriorated the outlook for growth and weighed on the currency.
The widening of the rate differential with the United States also contributed to the depreciation of the yuan against the dollar. Note that the parity with the yen last week reached its highest level since 2015. Is this a new devaluation of the Chinese currency?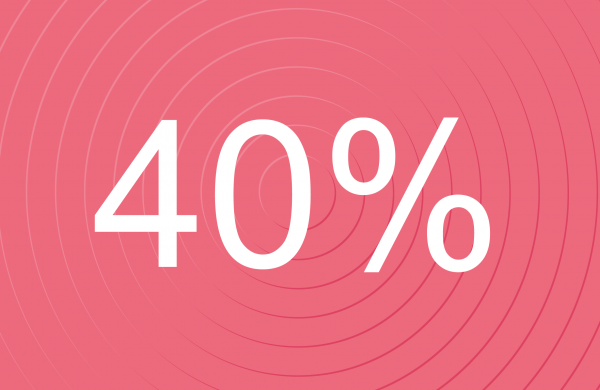 Figure of the week
According to the latest MLIV Pulse survey, 40% of participants said they prefer to invest in value stocks through the S&P 500 value index, rather than in the energy sector (25%) or banking (17%).