The expert magazine of Ostrum AM
Read our market review and find out all about our theme of the week in MyStratWeekly with our experts Stéphane Déo, Axel Botte, Aline Goupil-Raguénès and Zouhoure Bousbih.
This week :
Topic of the week: France, under the volcano
Despite the continued deterioration of the debt, the situation is not really alarming at the moment. Lower interest rates have significantly reduced debt service, so sustainability is not an issue;
This conclusion holds, however, if and only if the significant deficit inherited from the Covid period is reduced to a more reasonable level and rates remain low;
A victory by the extreme right could challenge this precarious balance and put France's debt on a very worrying trajectory:
The market seems very complacent regarding that risk.
Market review: ECB: flexibility, optionality, gradualism… until June?
Lagarde defends a cautious approach, the euro stalls;
Extreme volatility on bonds and steepening of curves;
Swap spreads still under pressure;
The Nasdaq (-6% in April) did not resist the rise of the T-note.
Chart of the week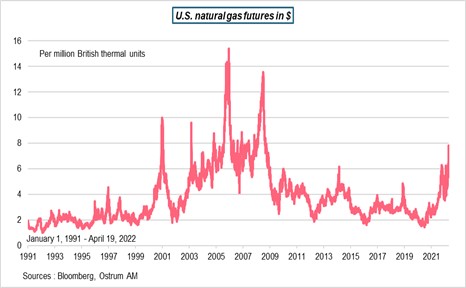 The price of natural gas in the United States exceeded the $8 mark during the session to reach a 13-year high. The supply is struggling to adapt to the sharp increase in demand after the Covid-19 crisis.
This is also amplified by the sharp increase in liquefied natural gas exports to Europe in order to reduce its dependence on Russian gas.
Inventories are thus 18% lower than normal while a drop in temperatures is expected at the end of the month.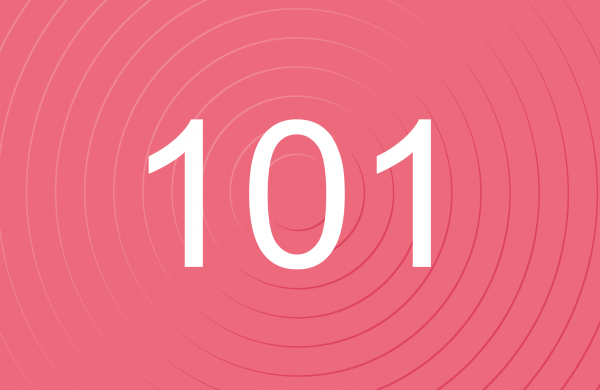 Figure of the week
For the first time since March 2020, the DXY dollar index rose above 101 on expectations of an aggressive Federal Reserve rate hike against other central banks.