The expert magazine of Ostrum AM
Read our market review and find out all about our theme of the week in MyStratWeekly with our experts Stéphane Déo, Axel Botte, Aline Goupil-Raguénès and Zouhoure Bousbih.

This week:
Topic of the week: The Biden Tax Revolution
The Biden administration's proposal to impose a corporate tax of at least 21% would completely change the logic of tax optimization for many businesses;
Economically, beyond the trivial implications for tax optimization, the reform could have an indirect impact on international flows and external imbalances;
Finally, the market balance would be disrupted: Treasury demand, pressure on the dollar and complex sectoral rotations.
Market review: Complacency risk
Equities up strongly again amid low volumes;
Yields dip in the US despite data strength;
Powell hints at tapering for the first time;
Busy primary markets in sovereign space ahead of EU borrowing.
Chart of the week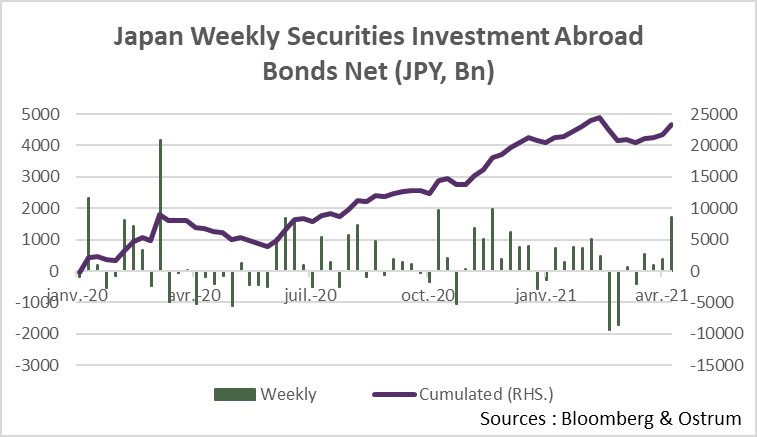 While economic data are very strong, both in terms of activity and price pressure, US rates have fallen since the beginning of the month.
One explanation is the return of Japanese investors who bought the market. The available statistics show that Japanese purchases have indeed accelerated considerably recently. Even if the available statistics are aggregated and do not allow to say to which regions these flows have gone to.
The monthly data, published later, will allow to validate the idea that a significant part actually went to the United States.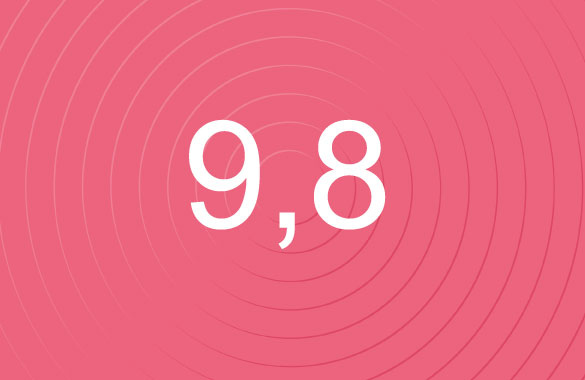 Figure of the week
9.8% is the month-over-month increase in retail sales in March. This places the level of consumption far above its pre-crisis trend.
The effect of the Biden's plan is already being felt.