The expert magazine of Ostrum AM
Read our market review and find out all about our theme of the week in MyStratWeekly with our experts Stéphane Déo, Axel Botte, Aline Goupil-Raguénès and Zouhoure Bousbih.

This week:
Topic of the week: SPAC, blank-check bets and financial mania
Excess liquidity always fosters financial innovation, that may turn out to be destabilizing;
SPAC are blank-check investment vehicles set up to finance acquisitions of promising companies and list them rapidly in stock markets;
SPAC are now drawing attention from regulators due to embedded risks stemming from information asymmetry between SPAC sponsors and investors;
Recent SPAC price action may signal that investors have become more cognizant of risks of shareholder value destruction.
Market review: Spring break
Equities off to strong start in 2Q
Supply chain pressures and geopolitical risks weigh on the outlook
Stable bond yields, some pressure on Italian spreads
High yield outperformance continues

USA: quarterly equity funds inflows (Bn $)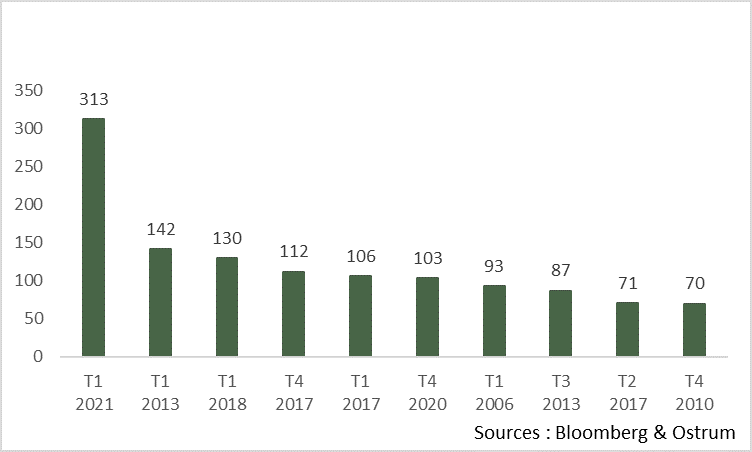 The volume of purchases in the United States on equity funds has largely beaten their record: 313 billion dollars in the first quarter of this year while the previous all-time high was «only» 142 billion.
A significant part of household savings has therefore been invested. This may be a signal that this savings will not be spent as much as some hope. It is also a signal of market overheating that echoes our theme of the week on SPACs.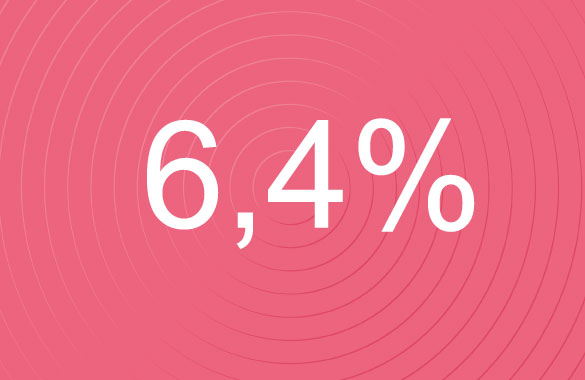 Figure of the week
Sharp increase in US GDP growth expected by the IMF at 6.4% in 2021. That is +1.3 point higher than the Jan forecast. And +3.3 pp higher than the Oct one.
The Biden stimulus convinced the IMF.