The expert magazine of Ostrum AM
Read our market review and find out all about our theme of the week in MyStratWeekly with our experts Stéphane Déo, Axel Botte, Aline Goupil-Raguénès and Zouhoure Bousbih.
This week :
Topic of the week: Recession? The market view
The curve inversion is very peculiar, and we are therefore cautious about the signal sent in terms of future recession.
However, using a broader approach to market movements, we conclude that a recession is likely.
Hence the acceleration of the Fed which knows it has little time to normalize its rates.
However, it seems difficult to have both a soft landing of the economy and a monetary policy that is sufficiently restrictive to reduce inflation.
Market review: Biden aims at cheaper oil
The Fed will reduce its balance sheet by $95 bn per month from May;
Sharp rise in the T-note yield towards 2.70%;
OAT hit by uncertainty surrounding presidential elections;
Equities: the lack of visibility favors the quality factor.
Chart of the week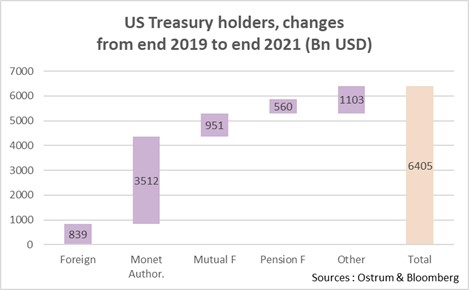 According to US government debt holding data, over the past two years the Fed, through its QE, has absorbed two-thirds of Treasury's net supply.
It should also be added that foreigners have been net sellers (albeit marginally) for almost a decade.
Of course the deficits should be reduced and the net paper issue should therefore be reduced. The fact remains that the supply of paper will have to be absorbed primarily by the American private sector. We think of pension funds. But the market may be tight and the term premium may be affected.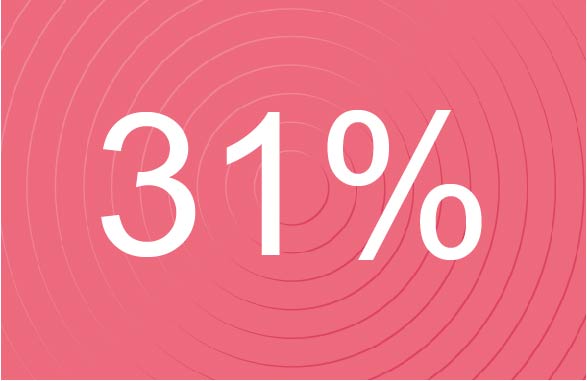 Figure of the week
A somewhat surreal figure, inflation in industry reached 31.4% in February. With the Ukrainian crisis it is possible that this figure will continue to grow.