The expert magazine of Ostrum AM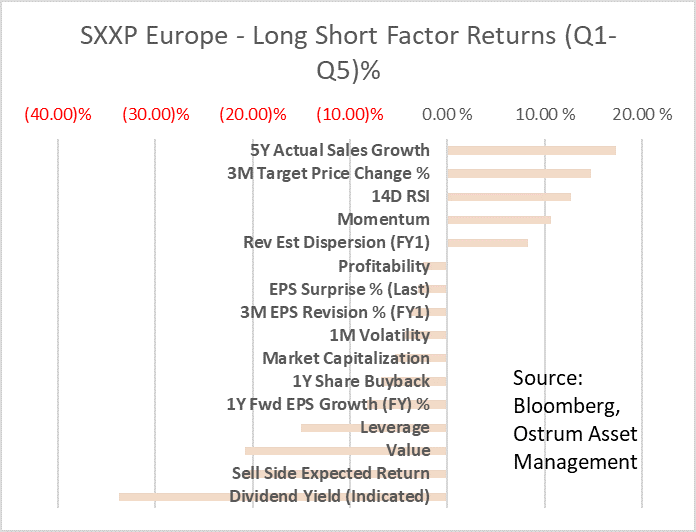 Equities have recorded the fastest drawdown ever in March and the fastest recovery thereafter. Digging deeper into equity trends helps to understand the underlying factor driving equity markets. We monitor net returns factor-determined baskets – long the top quintile vs. short the bottom quintile.
In a highly uncertain context, actual sales growth was a winning factor followed by changes in target prices and technical indicators including 14-day RSI. Conversely, dividend yield was a losing indicator as were "value" and leverage. To a lesser extent, market capitalization was also a losing criterion.