The expert magazine of Ostrum AM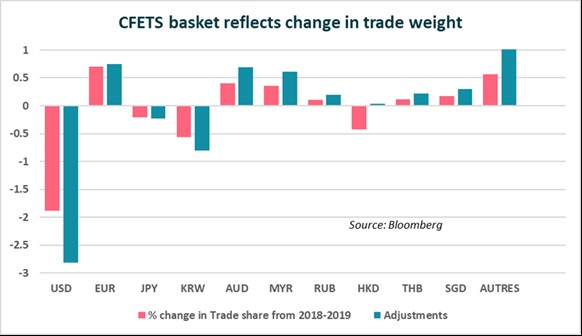 On January 1st, China adjusted its benchmark basket of currencies, the CFETS. The adjustments are proportional to commercial trade.
The weight of the dollar is down while that of Asian currencies is up. This reflects China's focus towards Asia Pacific by increasing its trade, to the detriment of the United States because of the trade war.
This also means that the Chinese exchange policy will be less dependent on the dollar. The trend is therefore to an appreciation of the yuan.