The expert magazine of Ostrum AM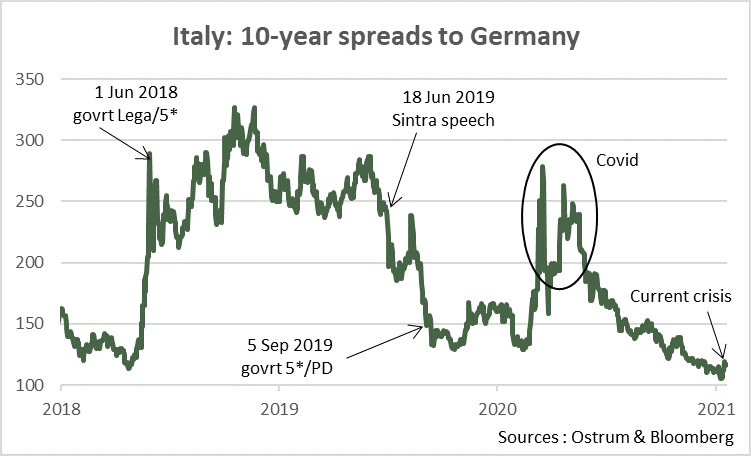 The current Italian political crisis is obviously less acute than that of Q2 2018. The very benign reaction of the markets is however impressive. The 10-year spread remained in a 10 bp range.
This owes much to the ECB's action and is yet another proof that QE is not only about reducing yields but also about compressing volatility.