The expert magazine of Ostrum AM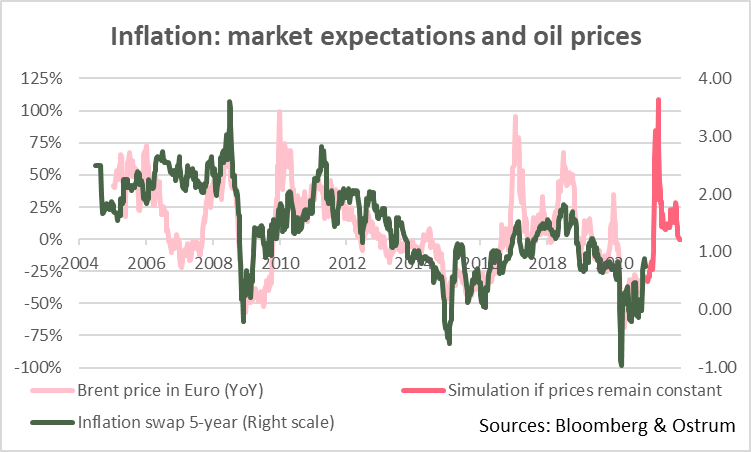 The movements of inflation expectations tend to be in sync with the changes in oil prices. In this chart we look at the 5-year inflation swaps and the year-on-year change in Brent price in euro. Those two series have an historical correlation of about 70%.
If we assume that both oil prices and the Euro will not change, base effects will make inflation rise during the first two quarters of 2021. As a consequence, market expectations, and the inflation curve, could be affected. We can expect inflation expectations to trend upwards.