Increasing our positive impact on society
Ostrum AM is actively committed to developing its positive impact on society and to be exemplary in its internal operations. This commitment involves reducing our carbon footprint, adopting responsible purchasing policy and management of resources, as well as leading corporate philanthropy actions that highlight our employees' commitment. Ostrum AM also actively participates in market and collaborative initiatives to improve investment practices across the industry, in line with the UN's Sustainable Development Goals.
MANAGING OUR CARBON FOOTPRINT
CONCRETE MEASURES TO REDUCE OUR EMISSIONS
Ensuring eco-friendly management of our buildings: The real-estate division of Natixis Workplace Management is in charge of monitoring and maintaining the technical facilities used by Ostrum AM. This unit is ISO 9001 and ISO 14001 certified. Furthermore, the new building occupied by Ostrum AM since March 2018 is certified for its high environmental performance (NF Bâtiments Tertiaires, Démarche HQE®, HPE, Effienergie+ and BREEAM® certifications*).
Preventing environmental and pollution-induced risks: Employees in charge of monitoring, managing and maintaining our buildings have received specific training on BPCE Group's Regulatory and Environmental Charter to gain a comprehensive understanding of the protocols and means used to prevent environmental pollution-induced risks.
Engaging and mobilising our staff: a series of events are planned throughout the year to encourage employees to adopt the good practices needed to limit our environmental impact.
Promoting a responsible business travel policy: numerous initiatives are deployed to limit the impact of business travel like CO2 emission ceilings for our vehicle fleet, parking area for bycicles etc.
OFFSETTING 100% OF OUR CARBON EMISSIONS
Every year since 2016, Ostrum Asset Management has been offsetting all its carbon emissions. Led by a participatory working group, this approach is based on several eco-projects implemented in conjunction with our partner EcoAct.
For exemaple, the "borehole rehabilitation" eco-project in Eritrea, supported by Ostrum AM, aims at repairing broken boreholes to provide access to quality drinking water with a low carbon impact. With the drilling, locals won't have to boil their water to make it drinkable, thus reducing the community's carbon emissions.
ENSURING SUSTAINABLE RESOURCE MANAGEMENT
Eliminating plastic cups: 300 reusable Gobi bottles were distributed to employees in 2019; Elimination of most plastic cups in cafeterias and offices, replaced by glass cups and glasses
Eliminating cigarette butts: 3,2 kg of cigarette butts recycled thanks to the installation of Cy-clope ashtrays outside our headquarter building
Water: Automated water systems with motion sensors in lavatories
Waste management: sorting and recycling of office paper
and plastics ; collection and specific recycling of used ink cartridges and batteries ; recovery of e-waste.
100% Paperless : -89 % of paper consumed between 2018 and 2019.
OUR RESPONSIBLE PROCUREMENT POLICY
Assessing our suppliers on social and environmental issues
Promoting official eco-labels and eco-designed products
Incentivising suppliers to be more transparent.
To achieve this policy, we use:
Responsible procurement guidelines, which lay out the regulatory social and environmental criteria
A supplier relationship charter which reaffirms our sustainable development values
Sustainable development clauses included in calls for tenders and contracts
A PARTNERSHIP APPROACH TO PHILANTROPY

After consulting all its employees, Ostrum AM partnered with non-profit association Planète Urgence in 2018. The association supports development projects for vulnerable or economically isolated people and for the preservation of natural environments by intervening through voluntary work, most notably via the Congé Solidaire scheme and through reforestation and economic support projects.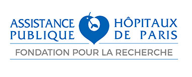 Ostrum AM has decided to support the AP-HP Foundation (Public Assistance – Paris Hospitals) in its research into combating the virus for a period of three years. This initiative will help support one or several research projects selected by the Foundation across all areas: patient treatment trials, prevention for caregivers, research into patient homecare, etc. We have also decided to set up a collection so that all staff can each individually contribute if he wants to this initiative.
OSTRUM AM IS COMMITTED TO RESPONSIBLE INVESTMENT
Ostrum AM is actively involved in market groups and bodies to help build the responsible investment standards of tomorrow, and ensure the dissemination and harmonisation of CSR and ESG issues.
OUR MARKET COMMITMENTS
French Asset Management Association
Ostrum AM is member of the AFG, wich represents and defends the interest of portfolio management profesionnals on behalf of third parties. Ostrum AM's CEO, Philippe Setbon, is the vice-president of the AFG.

Sustainable Investment Forum
Ostrum AM is member of the SIF, which aims to promote Socially Responsible Investment and its best practices.

European Fund and Asset Management Association
EFAMA is the voice of the European investment management industry. Ostrum AM is member of the Standing Committeee on Stewardship, Market Integrity and ESG Investment.

Principles for Responsible Investment
Ostrum AM is signatory to the six United Nations Principles for Responsible Investment which aim to promote responsible investment practices internationally.

The Institutional Investors Group on Climate Change
Ostrum AM is an active member of the IIGCC, wich is the European body for investors'collaboration on climate change and the voice of investors acting for a prosperous, low-carbon future.
Carbon Disclosure Project
Ostrum AM is signatory to the CDP, which aims to identify the environmental risks of companies and cities in order to better reduce them.
United Nations Global Compact
Ostrum AM is signatory of the UN Global Compact initiative via Natixis. It is based on the CEO's commitments to implement universal principles of sustainability and to take

actions

in support of UN goals.
Ostrum AM is also committed to
OUR COLLABORATIVE ENGAGEMENTS
Ostrum AM partners with other investors to raise awareness on the importance of ESG and CSR issues among issuers, governments and regulators.
New Engagements in 2020
Climate

Action


Commitement of global investors regarding meat supply - Phase II
Life on Land
Investor Statement for the need for biodiversity impact measures
Good Health and Well-Being
Investor Statement on the response to coronavirus
Aims to encourage the companies in which we invest to ensure the well-being of their stakeholders.
Climate

Action

- Decent Work and economic Growth
Open letter to investors for EU leaders on a sustainable recovery following COVID-19
Life on Land
Traceability of indirect suppliers in the Brazilian livestock supply chain
Aims to fight against deforestation in the Amazon rainforest.
Climate

Action


Science Based Target Campaign
To enable investors to encourage more ambitious companies by specifically asking them to set targets based on science (SBT).
Gender Equality
The 30% Club Investor Group
Aims to increase the representation of women in the SBF120 management teams to at least 30% by 2025.