Ostrum AM joins the Top 5 responsible asset managers
Ostrum AM ranks No.5 in the list of Top 10 responsible asset managers in the 2019 Hirschel and Kramer (RIBITM) Responsible Investment Brand Index™.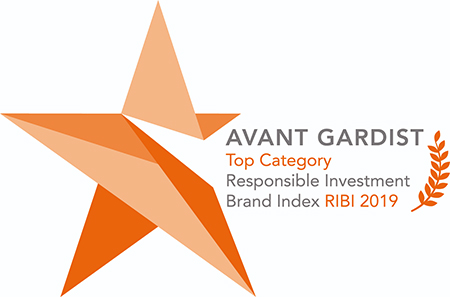 The H&K Responsible Investment Brand Index (RIBITM) has been developed to find out which European asset management companies act as responsible investors and commit to sustainable development to the extent that they put it at the very heart of who they are: i.e. in their brand.
The index aggregates the analysis of all 220 European asset managers listed in the Investment & Pensions Europe Journal Top 400 ranking as of December 31, 2018.

According to the report "the flurry of public awareness around ESG does not yet translate into visible action within the asset management industry. Despite clear progress in some areas, only 29 managers have a purpose connected to societal ambitions, and only five managers managed to craft and align a very well-expressed purpose". Ostrum AM is one of these five.
Ostrum AM ranks among the leading asset managers in Europe and believes that incorporating ESG questions is a fundamental part of its role. For many years now, our CSR approach has been driven by our executive committee, embodied by the entire company, powered by our client dialogue and fueled by the contribution from each and every one of our staff.

Ostrum AM has been a signatory to the Principles for Responsible Investment for more than 10 years, and our excellent scores across all relevant categories reflect our solid commitment to these goals. Our ranking in the 2019 Responsible Investment Brand Index™ further highlights our approach.
Reference to a ranking, award and/or rating does not indicate the future performance of the fund or the fund manager.
Read the 2019 Responsible Investment Brand Index™ report and methodology
Read the article from Citywire and Top 10 European responsible asset managers
View Ostrum AM's PRI rankings