Gold for Ostrum AM at the 2018 Actifs du Patrimoine awards
L'AGEFI's Actifs du Patrimoine awards were set up in 2006 and have since become the gold standard for the most innovative collective financial products, life insurance policies and provident & pension solutions distributed in France.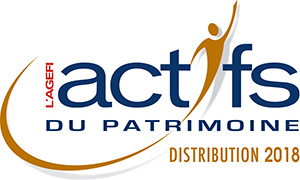 This year, Ostrum Asset Management carried off the distribution gold prize for the Sélectiz range in the diversified funds for retail network category, which applauds the strongest inflows of the year.
This reward reflects the Sélectiz range's impressive success with clients in the Caisse d'Epargne and Banque Populaire banking networks where these products are marketed.

References to a ranking or award are not an indication of future results for a fund or fund manager.