The expert magazine of Ostrum AM
Read our market review and find out all about our theme of the week in MyStratWeekly with our experts Stéphane Déo, Axel Botte, Aline Goupil-Raguénès and Zouhoure Bousbih.
Topic of the week: A critique of the transitory inflation thesis
The Fed's narrative is at odds with survey evidence of building price pressures;
We review the five arguments of the Fed presented at Jackson Hole and conclude that inflation could prove persistent;
Extreme price gains may be a symptom of broad-based supply issues rather than reopening demand;
Wages and consumer inflation expectations may feed into higher inflation going forward;
The return of global disinflation is all but certain as the world embarks onto energy transition.
Market review: China: the 2022 Black Swan?
China credit risk can no longer be ignored;
FOMC: markets await 2024 dot plot;
Upward pressure on bond yields, nervousness in equity space;
Spread compression continues in Europe credit markets.
Chart of the week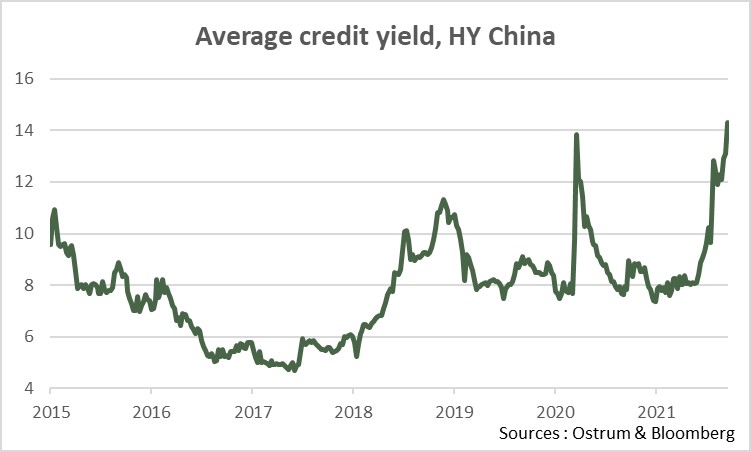 The Evergrande events weighed heavily on the Chinese High Yield Index. The average rate on the index exceeded 14% for the first time since 2012 (NB: Evergrande represents 2.5% of this index).
This is only part of the adjustment, risk premiums have also strained very sharply on other assets: Chinese equity market, then, through contamination, equity markets in other countries.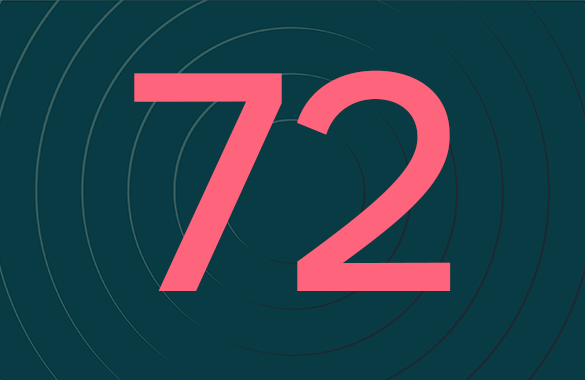 The price of natural gas in Europe (quoted in Euro per megawatt hour). The average over the past decade, and the price at the beginning of the year, was around €20.