The expert magazine of Ostrum AM
Read our market review and find out all about our theme of the week in MyStratWeekly with our experts Stéphane Déo, Axel Botte, Aline Goupil-Raguénès and Zouhoure Bousbih.
Topic of the week: Emerging markets after Jackson Hole: no bond crach but concerns
J. Powell's careful communication to Jackson Hole has avoided a tantrum for emerging markets;
However, three concerns remain for emerging markets: accelerating inflation, weak economic margins of maneuver, and low vaccine accessibility, exacerbate the divergence with developed markets;
For an investment perspective, the divergence between zones and countries is an important element to take into account.
Market review: ECB: rendez-vous in December
Lagarde announces a deceleration in PEPP purchases;
Few movements on rates but inflation worries;
Very low volatility on sovereign and credit spreads;
The S&P index records five straight down sessions.
Chart of the week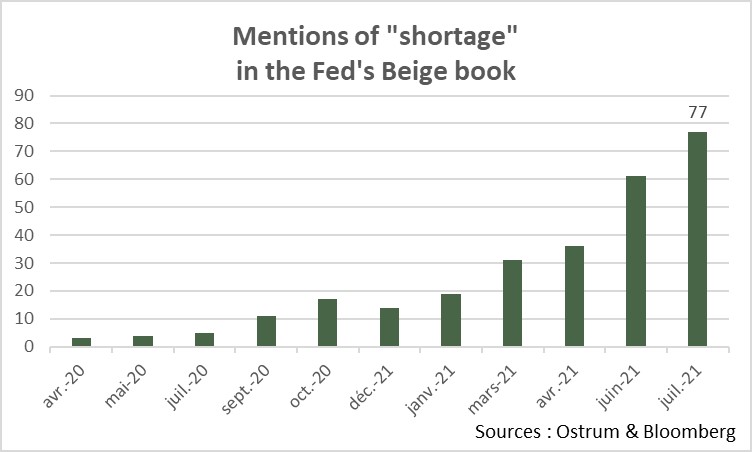 The Beige book is a collection of economic anecdotes collected by the regional Feds.
It is interesting to note the number of instances of the word "shortage": 77 times in the last edition of the Beige book and the trend is very clearly upwards.
This echoes what business surveys tell us, the delivery times are surging, and the shortage problems are penalizing an increasing number of sectors.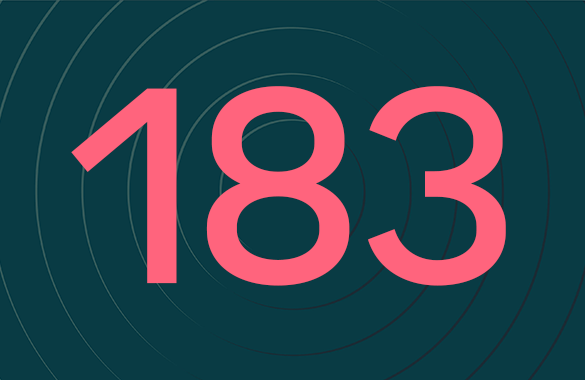 In billions of dollars, the additional cost to insurance companies generated by climate risk by 2040.