The expert magazine of Ostrum AM
Read our market review and find out all about our theme of the week in MyStratWeekly with our experts Stéphane Déo, Axel Botte, Aline Goupil-Raguénès and Zouhoure Bousbih.

This week:
Topic of the week: The Brexit Shock
The United Kingdom has left the European Union since 1 January, putting an end to the free movement of people, goods, services and capital ;
The trade agreement concluded on 24 December does not prevent the return of customs controls at the borders, which are causing major disruptions in trade and are set to intensify ;
London lost its position as the leading European stock exchange to Amsterdam for lack of agreement on services, particularly financial services ;
Brexit is a shock to British growth with long-lasting consequences for the pound sterling.

Market review: Equities crash higher
Large volumes and inflows in US equity space ;
US yields creep higher by the end of last week ;
Markets hail PM Draghi ;
High yield spreads narrow further.
Chart of the week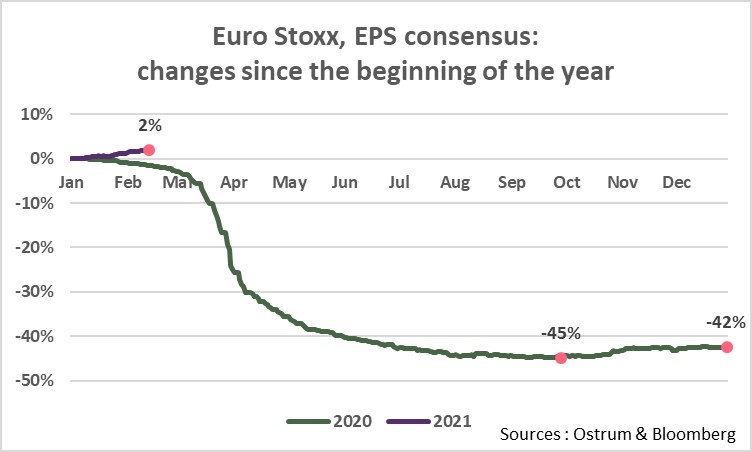 Earnings per share (EPS) expectations collapsed last year with the Covid effect. Since the beginning of October, however, they have tended to be revised upwards, albeit slowly.
In 2021, analysts expected a 39% rebound in EPS. Again, while we are in the middle of the results season, these forecasts tend to go up slowly. Already 2% upwards revision since the beginning of the year.
One reason for market optimism is the resilience of companies' profitability. Even if these EPS revisions remain a bit meagre when compared to the performance of certain indices.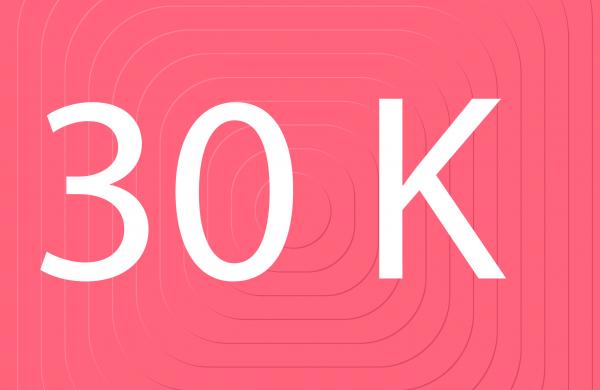 Figure of the week
30,000, the level reached by the Nikkei during the trading session Friday and at market close Monday.
This is the first time that the Nikkei has reached this level since August 2, 1990. More than thirty years ago.