The expert magazine of Ostrum AM
Aligning costs with revenues in order to lighten pressure on margins is becoming crucial in a volatile market environment. Outsourcing allows investment firms to embrace new developments with greater efficiency.
Market volatility has a direct impact on assets under management and yields of portfolios of mutual and other insurance companies, as well as on asset managers, and, hence, on their results. Volatility also affects their business models. Meanwhile, all our clients are facing the same issue – having to invest to digitalise their business, to make themselves more responsive to shifts in their industry, to upgrade their IT security, and to comply with new regulations. This is why finding a way to adjust costs to revenues has become crucial to protecting margins.
Finding a way to adjust costs to revenues has become crucial to protecting margins.
Pooling tools could be the right answer to these challenges.
A need to improve operating performance
Investment firms' profitability is being squeezed at several levels. Mutual and other insurance companies are facing a highly demanding competitive universe and are waging a real "price war". The same goes for asset managers, which are struggling against a squeeze on their margins, increased investment required for bringing processes into compliance, price competition, and the increased prominence of passive management. Costs make up a far larger share of revenues than in the past. It has therefore become strategic to identify sources of leverage for enhancing operating performances, while varying cost structures.
Addressing clients' and regulators' higher standards
Today, a large portion of firms' costs – those devoted to IT developments – is fixed. Moreover, acquiring equipment, servers in particulier, is subject to potentially burdensome threshold effects. And don't forget that these are service-oriented businesses requiring a high level of technicity and in-depth experience from employees. All this costs money. Meeting the rising standards of regulators and clients therefore requires expanding the cost base aggressively and then having to stick with it over time, even when revenues decline. Meanwhile, the need for specialised resources varies with projects and client requests, regardless of a company's size. It must be possible to call on such expertise at all times and on a one-off basis. By complementing in-house resources, outsourcing provides this flexibility.
Investing in phase with business volumes
Companies of all sizes have been thinking for several years on how best to optimise their organisational set-ups. They have responded to this by outsourcing to varying degrees.
Varying the structure of costs helps align them with revenues, and also helps companies achieve greater nimbleness.
By calling on outside resources they can immediately implement the strategic decision to launch a new capability or a new product. Most importantly, new capabilities and new information systems now have far shorter lifecycles, due to the emergence of new technologies and competitive pressures. The time is past when IT systems could be kept in-house for 20 years within banks, insurance companies and investment management firms. Nowadays, new features have to be developed almost every six months. On the other hand, the investment in IT equipment required by the obsolescence of existing tools or by scaling up a business activity often runs the risk of oversizing infrastructure vs. the company's actual development in the months or years to come. Outsourcing makes an institution nimbler and allows it to strategically reposition more rapidly and quickly consider new orientations, while keeping its investments under control.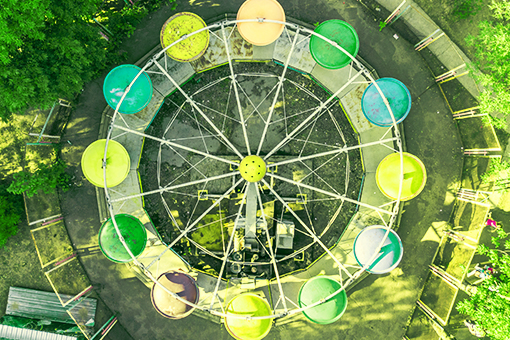 At Ostrum AM, we use our platform to offer modular services in line with the ambitions of all our clients, whether mutual or other insurance companies, or asset management firms, to offer the best possible transparency on pricing models, and to align our key performance indicators (KPIs) with our clients' for proper follow-up. While always keeping in mind that a decision to outsource is transformational for both large companies and entrepreneurial ones.