The expert magazine of Ostrum AM
Guillaume Abel, Head of Development, takes a look at the challenges faced by today's investors – both asset owners and asset managers – and outlines the key benefits of Ostrum Asset Management's new services platform set up in response to European clients' changing needs.
What new challenges face today's investors?

Insurers and health insurers are faced with a range of challenges, from low interest rates for the long run, to hefty and changing regulatory requirements, along with increasingly sluggish underwriting results due to falling prices and rising claims.
So with this situation in mind, they need to bolster their investment departments' operational performances if they are to meet their financial results goals, and this means looking to systems and services that meet the highest industry standards, combining new technologies and competitive pricing.
Small and medium-sized asset managers also face these very same challenges, and in the current immensely competitive environment characterized by widespread regulation, they must make their costs more flexible and draw on scalable systems to meet their clients' needs.

What effects does this situation have on their organizational set-ups?
We can single out three types of requirements from these institutions: firstly an upgrade to their IT systems by adopting tools with high-performance features that are better tailored to address this new environment; secondly the use of outsourced services for their support functions to manage their costs more flexibly and derive the benefits of specialist expertise; and thirdly a combination of these two strategies.
So in response to this situation, we firmly believe that an entirely modular services range for investment services is the right approach, enabling investors to opt for the best combination of solutions to meet their needs at any given time, with the scope to adapt on an ongoing basis to meet their changing requirements.
This new range is designed to be fully modular and scalable, addressing our clients' changing needs while combining a high degree of granularity and flexibility.
Can a services platform enhance investors' power to act?
Here at Ostrum Asset Management, we have already offered a proprietary services platform to our inhouse clients for more than ten years, and we have now opened up this set-up to asset owners and asset management companies. This new range is designed to be fully modular and scalable, addressing our clients' changing needs while combining a high degree of granularity and flexibility.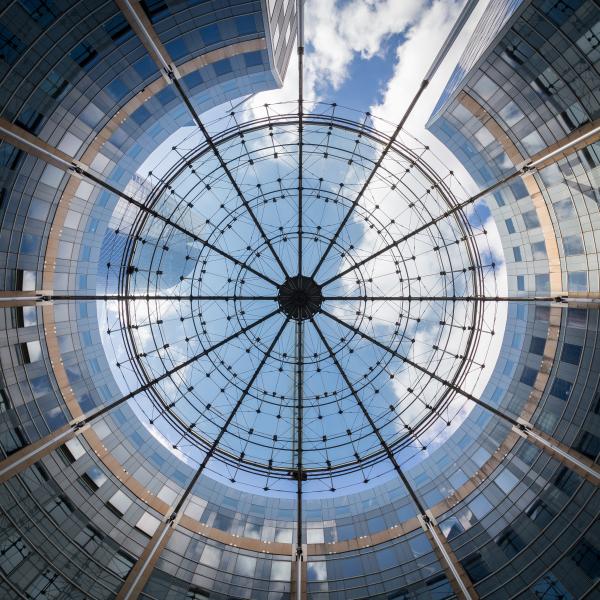 Open architecture, combining simplicity and security, to provide a highly customized service, while adapting to our clients' existing systems and services. Asset managers and asset owners need to be in a position to select their required services by combining components to suit their needs, such as portfolio analysis and optimization, order execution, post-trade & position-keeping, reporting, data management, etc.
The user experience is key and having one single contact point facilitates clients' day-to-day business, while the user interface's ergonomics and UX are also crucial factors.
Cybersecurity is an increasingly key challenge for these institutions and the platform must meet the highest IT security standards, on a par with the system for systemically important banks. Similarly, the strict separation between each client's data must be a fundamental priority.
For their data reporting and strategic management, investors need high-quality data management and innovative functions, allowing them to draw on detailed or consolidated and readily customizable information that is available in real time.
In today's increasingly challenging market environment with ever growing regulatory requirements, we are convinced that these institutions require a customized experience that combines these various aspects – and this is exactly what we offer with our new services platform.